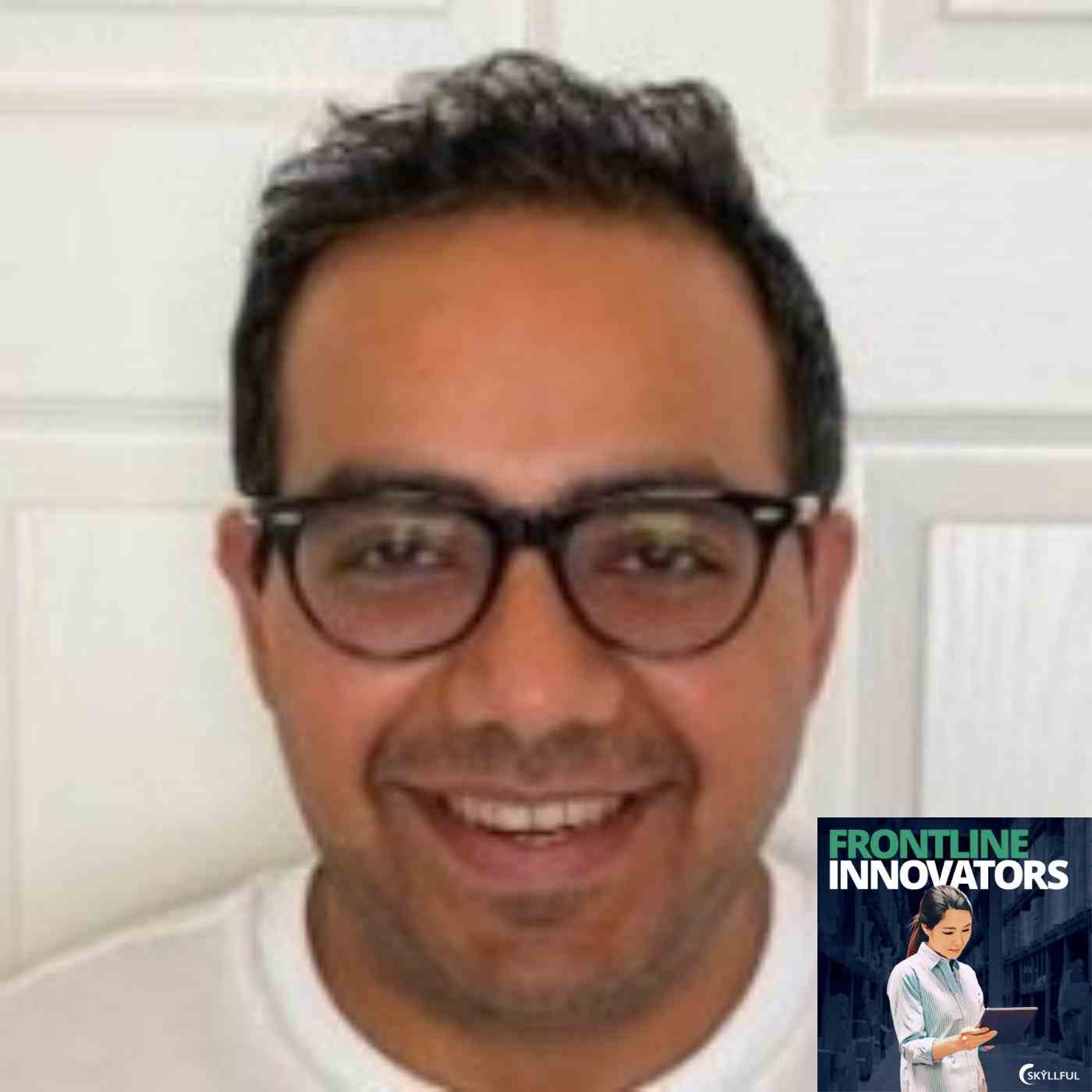 After working at companies like eBay and Sports Authority doing business and system analysis, Ashish Nangia, Program Manager II of Configuration and Change Management at Amazon, Inc. went back to school to learn about something he is passionate about; management information systems. Ashish, joins host Justin Lake to discuss ways that upper management can show their appreciation for deskless workers and come up with solutions for everyday issues that they face. 
Takeaways 
The biggest challenge facing the frontline workers right now is making sure they feel more valued and wanted. 

Safety is the priority with frontline workers. You want to make sure they are able to do their job safely but you also don't want to diminish their abilities for incentives with all the change.

The pandemic has changed a lot for the frontline workers, but the biggest change is the mental aspect of it that is added to what is already a physically demanding job.

One way to help frontline workers understand the technology better is to offer a daily learning session where they can spend a certain amount of time asking questions and trying out different things on the new technology.

It's better to explain why the process of new technology works rather than explaining how it works because everyone is at a different step with technology.

Changing technology is good, but it is changing at such a rapid pace that those on the frontline are struggling to keep up with it. 
Quote of the show: 
1:06 "What has not been taken into consideration is the thought process and the feelings that somebody who's at the front end, who doesn't have that flexibility goes through. And I think as a leader and as bigger companies, I think those thought processes are now being thought of at the front end. And some of the changes are coming through.
You see companies offering education, or funding, college tuition, and so on. So the biggest challenge is how do you make them feel more valued? So it's a level playing field for everybody in the organization."
Links
Ways to Tune In: