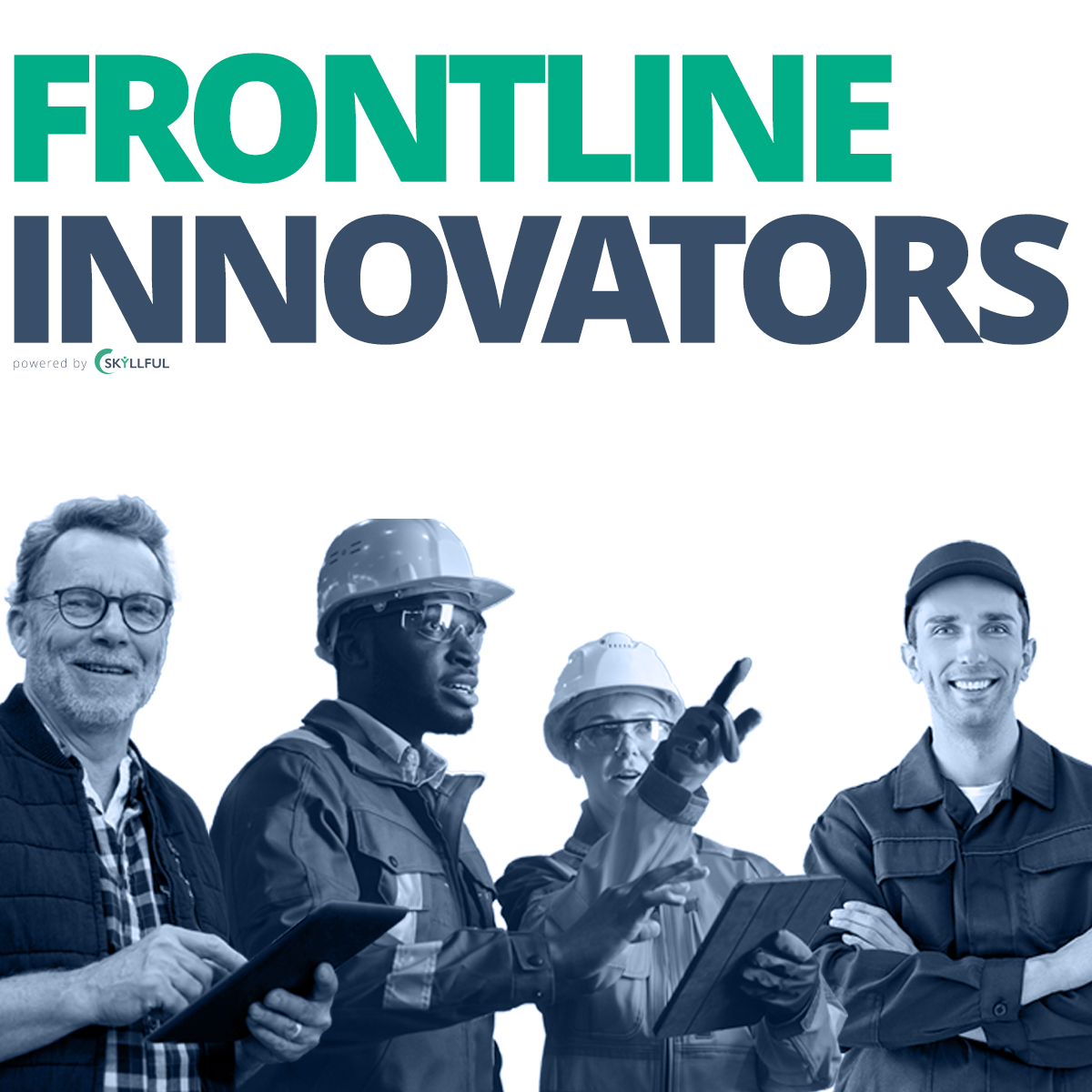 This is Frontline Innovators. Hosts Justin Lake and Gene Signorini speak with experts who are leading the way and driving digital transformation to the frontlines. We explore how to overcome challenges and achieve success when we empower our essential workers. This podcast is sponsored by Skyllful, on a mission to help frontline workers learn and use the technology needed to succeed in their jobs.
Episodes
Friday Sep 09, 2022
Friday Sep 09, 2022
Today's guest has a passion for people and is all about empowering employees. Christopher Shryock is the Senior Vice President and Chief People Officer from Sam's Club. He sees the heavy weight that is being put on frontline employees and wants to make their lives easier and their work more efficient. Christopher joins the host Justin Lake to talk about the role technology plays with frontline employees.
Takeaways: 
The current rate of inflation has become one of the biggest problems for frontline workers. It creates an issue for them to make enough money to provide for their families.

When it comes to communicating with frontline workers, sometimes the best ways to reach them are the "old school" methods rather than through email or app notifications.

When you are creating a process for frontline workers, you want to make sure that the process is simple and designed with their needs and wants in mind.

When you are designing a flywheel for your company, you want the main point to be that your company is obsessed with membership. If you have the right people in the right places, that can lead to an increase in profits for your company.

You want to make sure that your employees have access to the right tools that they need to get the job done in the most efficient way, and that could be a handheld device.

You can simplify the work life for frontline employees by not having them do everything, but allowing for some automation to make their life easier.

At the end of the day, if you have someone at the company who doesn't meet the standard then that will bring down everyone else. 
Quote of the show
17:51 "We made sure that associates had access to the right tools. So that is access to the right handheld devices."
Links:
Ways to Tune In:
Frontline Innovators is produced by Ringmaster, on a mission to create connections through B2B podcasts. Learn more at https://ringmaster.com/