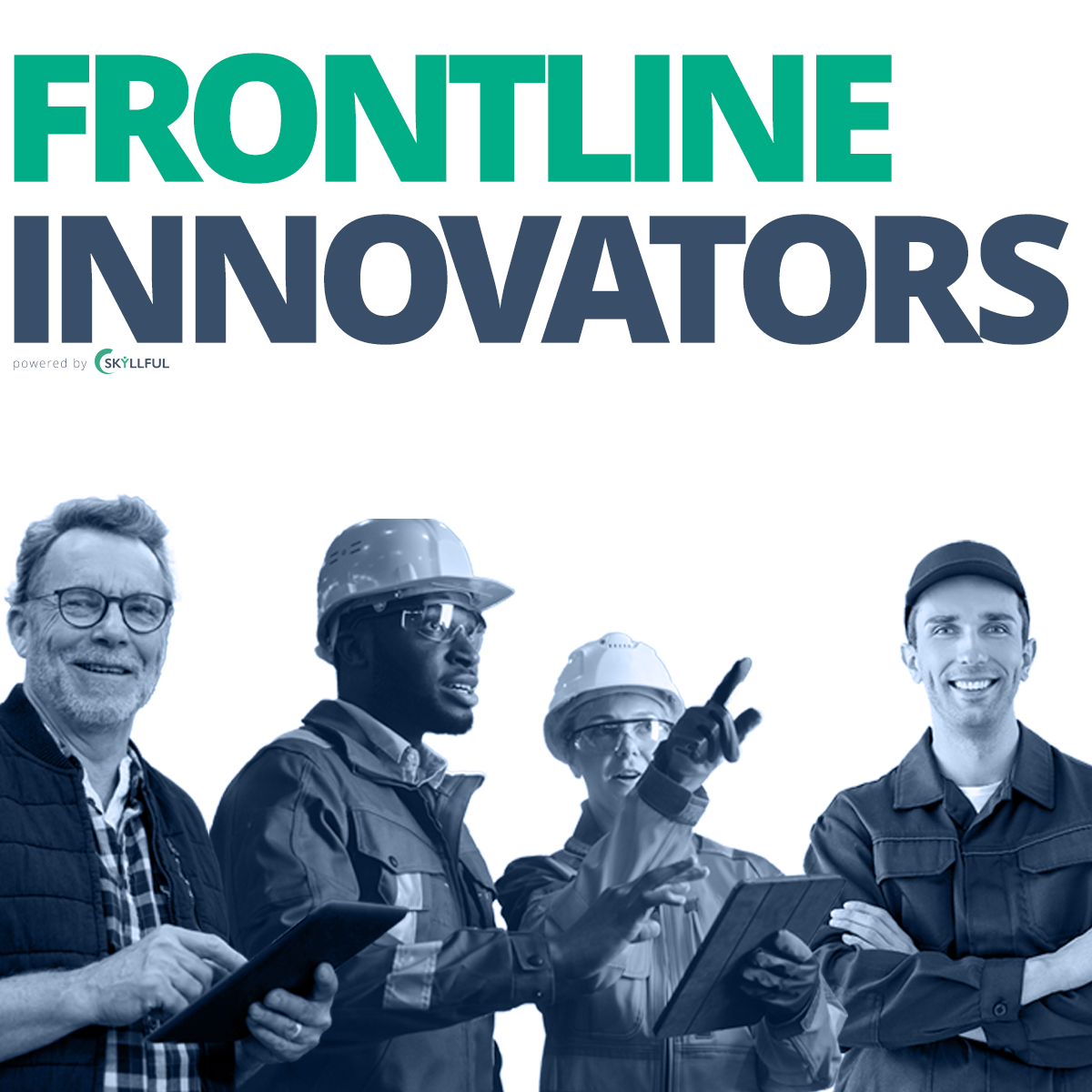 This is Frontline Innovators. Hosts Justin Lake and Gene Signorini speak with experts who are leading the way and driving digital transformation to the frontlines. We explore how to overcome challenges and achieve success when we empower our essential workers. This podcast is sponsored by Skyllful, on a mission to help frontline workers learn and use the technology needed to succeed in their jobs.
Episodes
Friday Dec 02, 2022
Friday Dec 02, 2022
This weeks episode host Justin Lake talks with Amanda Fullbright, Senior Vice President, Learning and Performance Development at BlueSprig Pediatrics. Amanda has many years of experience finding technology solutions in the healthcare field and speaks on the various challenges of developing training for the frontline. 
Takeaways
🔔 Time and communication are the big struggles for the deskless workforce.
🔔 Design the right training for the right person at the right time.
🔔 Know how you are going to measure training before rolling it out.
🔔 It's really important to think about what device your training is optimized for.
Quote of the show: "Change can be good, but transition is always hard."
Links:
Amanda's LinkedIn: https://www.linkedin.com/in/amanda-fullbright-470071a/
Company Website: https://www.bluesprigautism.com/
Here's how you can listen 🎧
▪ Amazon Music - https://music.amazon.com/podcasts/2f4ecd92-6468-4769-b0bf-254e236510b7/FRONTLINE-INNOVATORS
 
▪ Apple Podcast - https://podcasts.apple.com/us/podcast/frontline-innovators/id1572329402
▪ Spotify - https://open.spotify.com/show/29m3wnK8pbFjdSvJ9wjmyS
▪ Stitcher - https://www.stitcher.com/show/frontline-innovators
▪ Google Play - https://podcasts.google.com/feed/aHR0cHM6Ly93d3cuZnJvbnRsaW5laW5ub3ZhdG9ycy5jb20vZmVlZC54bWw
▪ Youtube - https://youtu.be/88w8jszI1j4