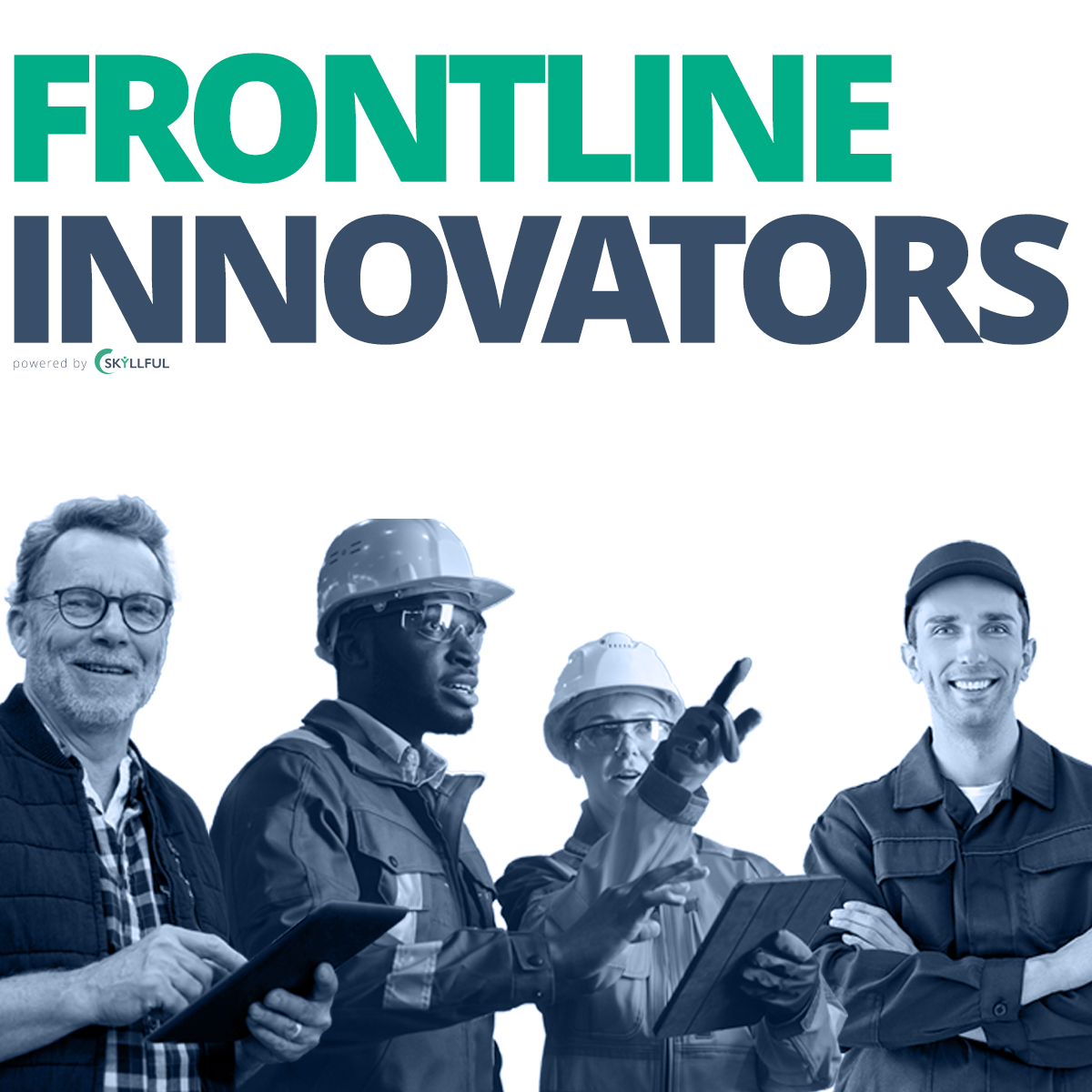 This is Frontline Innovators. Hosts Justin Lake and Gene Signorini speak with experts who are leading the way and driving digital transformation to the frontlines. We explore how to overcome challenges and achieve success when we empower our essential workers. This podcast is sponsored by Skyllful, on a mission to help frontline workers learn and use the technology needed to succeed in their jobs.
Episodes
Friday Jul 22, 2022
Friday Jul 22, 2022
Today's guest is a strong team leader, an excellent problem solver and organizer. Joe O'Connor is currently an Independent Retail Consultant, previously working as the Supply Chain Process Manager for Kroeger. Joe focuses on cost modeling and operational strategy. He sits down with host Justin Lake to talk about some of the biggest challenges facing frontline workers.
Takeaways :
It's easier than ever to look for alternate jobs now and other positions and they can find a different job that might not give them as much frustration.

Many processes have become extremely optimized so that there isn't time for training or comfort with a process, which can lead to frustration amongst the frontline employees.

There is an uptick in frontline employees switching industries because of the stress of their everyday jobs.

Executives and middle management don't speak the same language as frontline employees so you need someone who can bridge that gap.

You can't always build a day in and day out process in every industry with frontline workers.

Look at the operating model of a business and make sure that it makes sense to the way the business works. 

Frontline employees need to care about the change in order to actually participate in it. It is the job of the change manager to show them the benefits of the change.
Quote of the show
1:49 "Frontline deals with their processes changing very rapidly and they're being automated and highly optimized very quickly. And the frontline has to keep the pace with that with a rapidly changing workforce that rarely has time for true training."
Links:
Ways to Tune In:


Frontline Innovators is produced by Ringmaster, on a mission to create connections through B2B podcasts. Learn more at https://ringmaster.com/