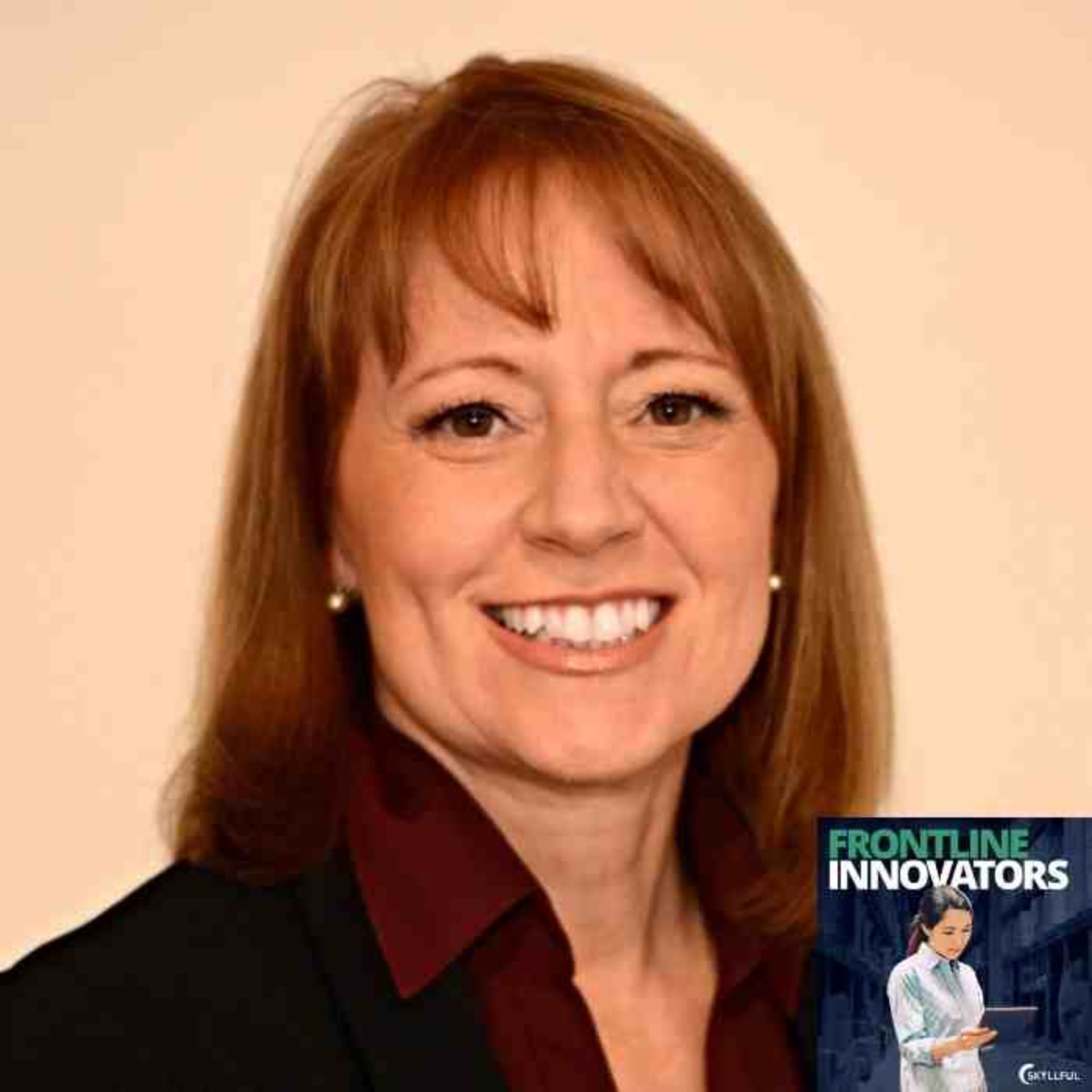 Susan Evans is the Change Management Manager at Ecolab. She sees the rapid pace of change in technology and how that can present a challenge for frontline workers, and she wants to ease that burden on them. Susan joins host Justin Lake to talk about that and other issues that are plaguing frontline workers.
Takeaways 
The biggest challenge facing frontline workers today is that they are having to learn new tasks and processes while they are on the go.

When new technologies get rolled out it is easy to get wrapped up in deployment of the new technology but there are underlying process changes that need to take place at the same time.

Frontline workers need to help the sales team and customers adapt to technology changes and meet their needs.

Oftentimes deskless workers don't get time to learn and develop in a way in a pace that works for them. They often have to learn it fast and that can be daunting.  

There needs to be a focus on frontline managers and help them coach the reps on integrating digital processes into their work days, so that they can understand the change as well.

Make sure that frontline workers know that it is ok to ask questions and ask for help. It can help make the process smoother and go better for the next change.

Use all the technology to your advantage. Now with virtual reality, you can use that and other tools to help support frontline workers.
Quote of the show
1:44 "Digital presents an additional layer of that learning. There's so much more that they have to learn faster. We are advancing faster everyday in our digital applications and how they need to integrate those into their processes. It's a lot of new content that they need to learn, but they're also changing their behaviors, how they interact with a customer, and in how they change their daily activities."
Links
Ways to Tune In: