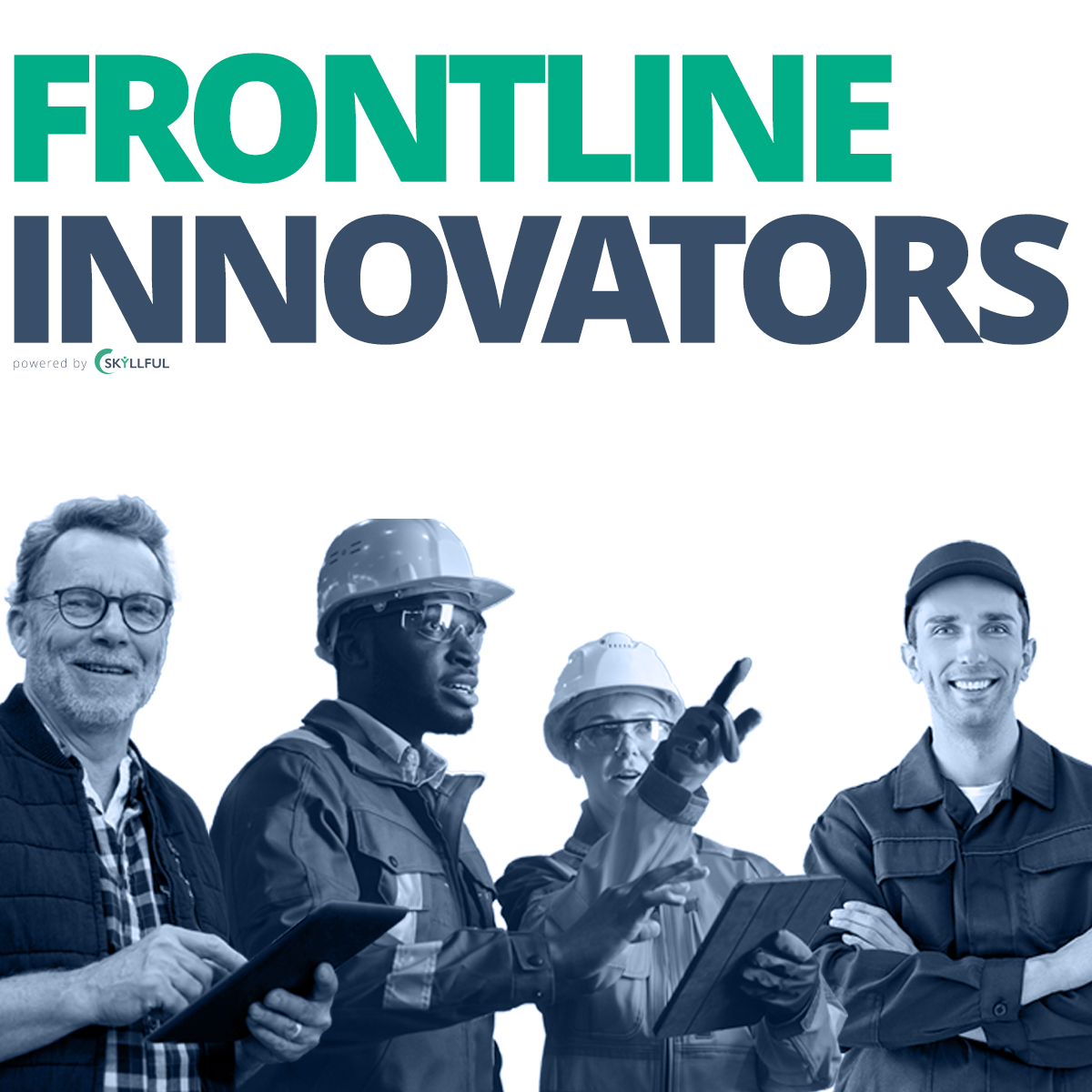 This is Frontline Innovators. Hosts Justin Lake and Gene Signorini speak with experts who are leading the way and driving digital transformation to the frontlines. We explore how to overcome challenges and achieve success when we empower our essential workers. This podcast is sponsored by Skyllful, on a mission to help frontline workers learn and use the technology needed to succeed in their jobs.
Episodes
Friday Nov 11, 2022
Friday Nov 11, 2022
This weeks episode host Justin Lake talks with Meg Vrabel Chief Revenue Officer & SVP Innovation @ Capital Factory - the Center of Gravity for Entrepreneurs in Texas. Meg has extensive experience helping and leading frontline workers and delves into some great advice for frontline leaders.
Takeaways
🔔 Without an understanding of how people operate in the field, you can't make good decisions for them in a corporate environment.
🔔 Companies need to rethink the amount of time they're allocating to CM, training, and support.
🔔 A mistake made often with large companies - the frontline workers themselves are the last ones to hear about things
🔔 Get in the field and listen to your team. It doesn't mean that you're gonna be able to make everyone happy, because that is completely unrealistic, but if you're doing those first two, you just have such a better base to be able to help them.
Quote of the show 31:47 "Get in the field, listen to your team. It doesn't mean that you're gonna be able to make everyone happy, because that is completely unrealistic, but if you're doing those first two, you just have such a better base to be able to help them when you're their liaison basically to the corporate office. And lastly, I would. Not just listen to them, but trust them and be willing to put your neck out. If you really feel like you, this is the hill you wanna die on, be willing to do it as a leader, especially if you're a generalist, like you'll find another job if really the worst happens. But like if you don't take those chances and you're not willing to put your neck on the line and you're not willing to die on a hill for your team, you're probably just not gonna get the best outcome."
Links:
Meg's LinkedIn: https://www.linkedin.com/in/megvrabel/
Company Website: https://www.capitalfactory.com/
Here's how you can listen 🎧
▪ Amazon Music - https://music.amazon.com/podcasts/2f4ecd92-6468-4769-b0bf-254e236510b7/FRONTLINE-INNOVATORS
 
▪ Apple Podcast - https://podcasts.apple.com/us/podcast/frontline-innovators/id1572329402
▪ Spotify - https://open.spotify.com/show/29m3wnK8pbFjdSvJ9wjmyS
▪ Stitcher - https://www.stitcher.com/show/frontline-innovators
▪ Google Play - https://podcasts.google.com/feed/aHR0cHM6Ly93d3cuZnJvbnRsaW5laW5ub3ZhdG9ycy5jb20vZmVlZC54bWw
▪ Youtube - https://youtu.be/obfp4ZUM49A