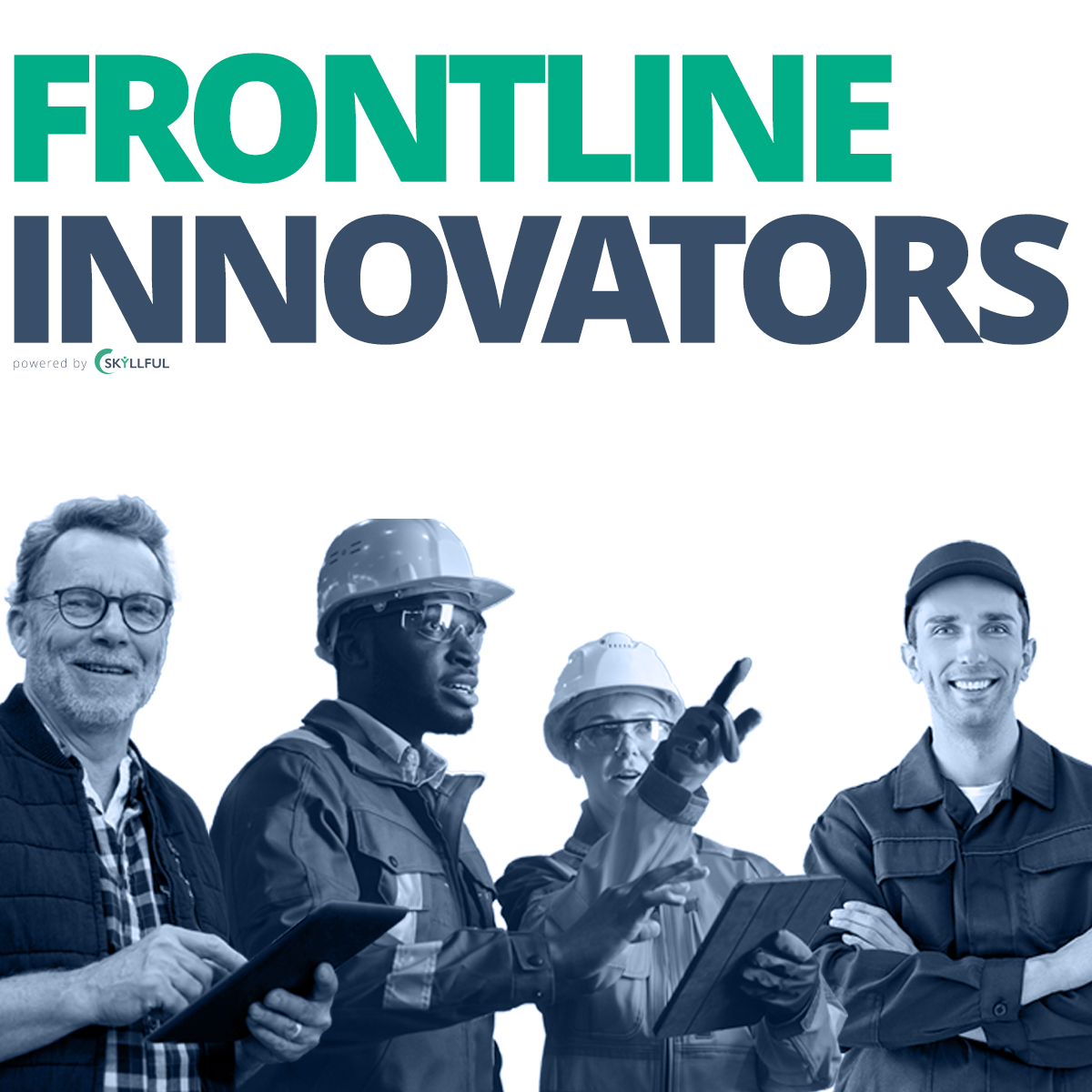 This is Frontline Innovators. Hosts Justin Lake and Gene Signorini speak with experts who are leading the way and driving digital transformation to the frontlines. We explore how to overcome challenges and achieve success when we empower our essential workers. This podcast is sponsored by Skyllful, on a mission to help frontline workers learn and use the technology needed to succeed in their jobs.
Episodes
Friday Oct 07, 2022
Friday Oct 07, 2022
Casey Jensen is the Learning and Development Lead at Medtronic. Casey is passionate about making sure the employees on the frontline are able to ask questions and achieve their ultimate goals. Casey joins the host Justin Lake to talk about some of the biggest challenges facing frontline workers and how to help them better use the technology surrounding them.
Takeaways 
The deskless workforce is underrepresented in the amount of time it takes to learn a new task or technology. The change is often thrust upon them without enough training to make it viable. 

There is a lack of buy-in from management that allows enough time for learning new technology to happen. 

Feedback is an important part of communication with the frontline workforce. It's essential to offer them a place to provide feedback so they feel heard and then you can see how you might be able to solve any of their issues.

Learning and development miss the most important thing to link the training back to business development and business strategy. 

If somebody is on the floor but you are training them then you are losing productivity but at the same time, the training is essential to the frontline workers being able to do their job effectively.

Different learning styles and different concepts come to people in different ways. It might take longer for some people to learn new technology and techniques than it would for others. 

You always want to make sure people are using training time wisely and appropriately and not dropping on the computer and going to Facebook or wasting the time. 
Quote of the show
24:27 "The number one thing that I see that learning and development misses is linking it to the business objective and business strategy."
Links:
Ways to Tune In:

Frontline Innovators is produced by Ringmaster, on a mission to create connections through B2B podcasts. Learn more at https://ringmaster.com/