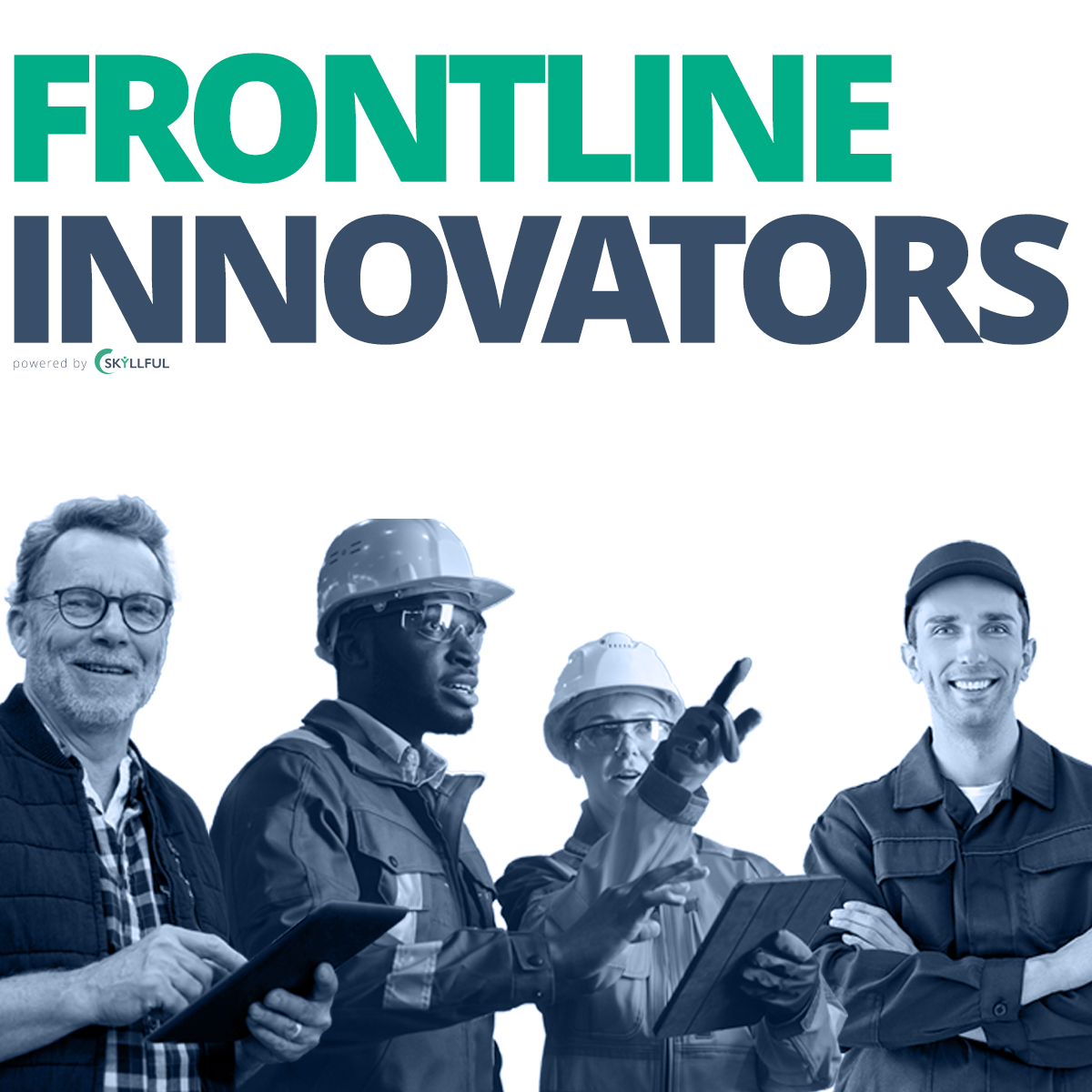 This is Frontline Innovators. Hosts Justin Lake and Gene Signorini speak with experts who are leading the way and driving digital transformation to the frontlines. We explore how to overcome challenges and achieve success when we empower our essential workers. This podcast is sponsored by Skyllful, on a mission to help frontline workers learn and use the technology needed to succeed in their jobs.
Episodes
Friday Aug 12, 2022
Friday Aug 12, 2022
Today's guest has over 20 years of experience with retail L&D and HR. Stephen Vellecca is the Director of Learning and Development at Bloomingdale's. He sees some of the biggest challenges facing frontline workers in this day and age and wants to make their lives easier. Stephen joins host Justin Lake to talk about how technology adoption can be one of the ways to help them out.
Takeaways 
Being a frontline worker right now has become more difficult because of how demanding of a society we have become.

A lot of retail stores closed during the pandemic because they weren't able to adapt to some of the changes.

Frontline workers don't have the time and ability to be trained during work hours and then they don't have the time to be trained during off hours.

You want to leverage your team leaders and people in higher positions to inspire frontline workers to accept change.

eLearning is a great resource that can help people to learn from an interactive service, but the struggle is finding out how to bring it to life. 

The role of the people leader is to be more empathetic and to make sure that the team feels safe and can do their work.

Skill vs Will is the ability to do a task but also want to complete the task to its full ability.
Quote of the show
13:55 "My whole platform is always about the people leader and how do we leverage our people leaders to provide the inspiration and the education to the hourly colleague." 
Links
Ways to Tune In:

Frontline Innovators is produced by Ringmaster, on a mission to create connections through B2B podcasts. Learn more at https://ringmaster.com/