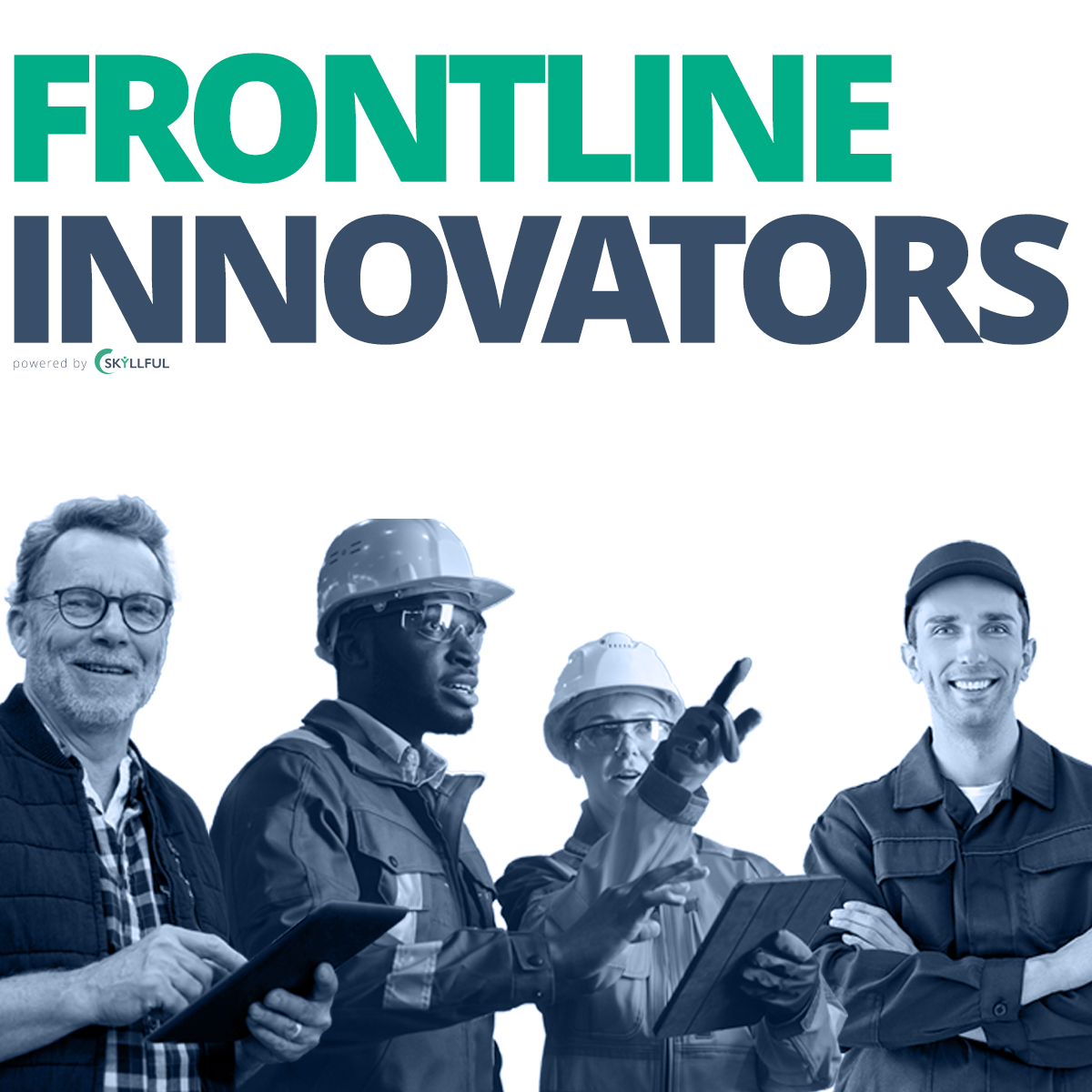 This is Frontline Innovators. Hosts Justin Lake and Gene Signorini speak with experts who are leading the way and driving digital transformation to the frontlines. We explore how to overcome challenges and achieve success when we empower our essential workers. This podcast is sponsored by Skyllful, on a mission to help frontline workers learn and use the technology needed to succeed in their jobs.
Episodes
Friday Sep 16, 2022
Friday Sep 16, 2022
Sumair Dutta is the Vice President, Product Marketing at ServiceMax. He is an experienced product marketer and industry analyst. Sumair has deep familiarity with field service, workforce management, and frontline worker needs. Sumair joins the host Eugene Signorini to talk about the changing role of frontline workers.
Takeaways 
The biggest problem facing the frontline workforce today is the disruption that new technology has brought. While some jobs can be automated frontline workers can be interacting with customers and spend less time on unnecessary paperwork.

A true test of automation is to see if it still works after taking some fields away from it, rather than just adding more work to it and hoping that it works out well.

The technicians and those on the frontline are the ones who represent your company to your customers, so you want to make sure they are fully capable and able to do any work they need to do in the field. 

The people who take on the role of a field service technician or someone else working the frontlines are people who want to help solve problems that customers are having a get over any potential hurdles.

The work that frontline employees are doing is becoming more complex, requiring multiple steps for a single task to be completed. 

Organizations are going to want to tap more into the customer success part of the frontline workforce. Companies will be able to use that as a source of revenue and lead generation for themselves. 

It's important to understand the needs of technicians and frontline workers and see where any of the pain points are and try to solve that for them. 
Quote of the show:
12:22 "The folks who take on these jobs are inherently folks who want to solve problems."
Links:
Ways to Tune In:
Frontline Innovators is produced by Ringmaster, on a mission to create connections through B2B podcasts. Learn more at https://ringmaster.com/