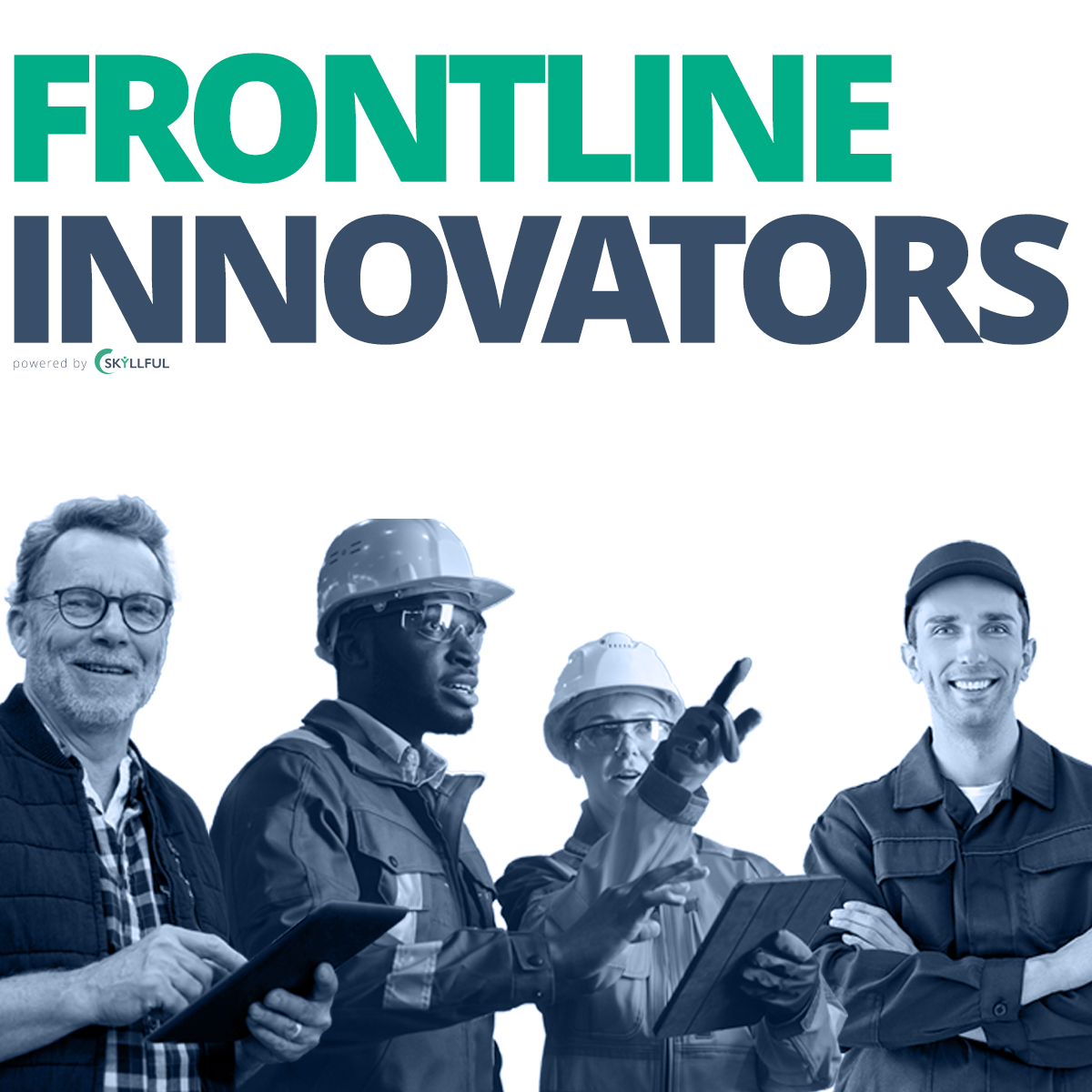 This is Frontline Innovators. Hosts Justin Lake and Gene Signorini speak with experts who are leading the way and driving digital transformation to the frontlines. We explore how to overcome challenges and achieve success when we empower our essential workers. This podcast is sponsored by Skyllful, on a mission to help frontline workers learn and use the technology needed to succeed in their jobs.
Episodes
Friday Aug 11, 2023
Friday Aug 11, 2023
This week's guest is Gail Norris, US Lead, SITRAIN Digital Industries Learning, Digital Industries Division at Siemens Industry
Gail is experienced in all aspects of customer and employee learning, performance management and optimizing organizational growth. She has extensive experience with tech support, consulting for contact centers, field service management, and meeting the needs of the frontline worker.
Quote: "I think if you focus on what does work, the biggest one to your point is communication. Making sure you've got that dialogue, making sure you've got the stakeholders engaged, and having an understanding of what the end goal is so that everybody can kind of revolve around the same thing."
Key Takeaways:
➖ Improve the employee experience and connect your people - and you'll retain and motivate them accordingly
➖ Appreciate and respect how different generations need support
➖ Make sure you have the stakeholders engaged and understanding the end goal
➖ We can't lose the human connection 
LinkedIn: https://www.linkedin.com/in/gailnorris/
Company Website: https://www.siemens.com/us/en.html
Here's other ways you can listen:
Amazon Music - https://music.amazon.com/podcasts/2f4ecd92-6468-4769-b0bf-254e236510b7/FRONTLINE-INNOVATORS
Apple Podcast - https://podcasts.apple.com/us/podcast/frontline-innovators/id1572329402
Spotify - https://open.spotify.com/show/29m3wnK8pbFjdSvJ9wjmyS
Stitcher - https://www.stitcher.com/show/frontline-innovators
Google Play - https://podcasts.google.com/feed/aHR0cHM6Ly93d3cuZnJvbnRsaW5laW5ub3ZhdG9ycy5jb20vZmVlZC54bWw
Youtube - https://youtu.be/qRePunV31ns
Find more episodes of Frontline Innovators at www.frontlineinovators.com