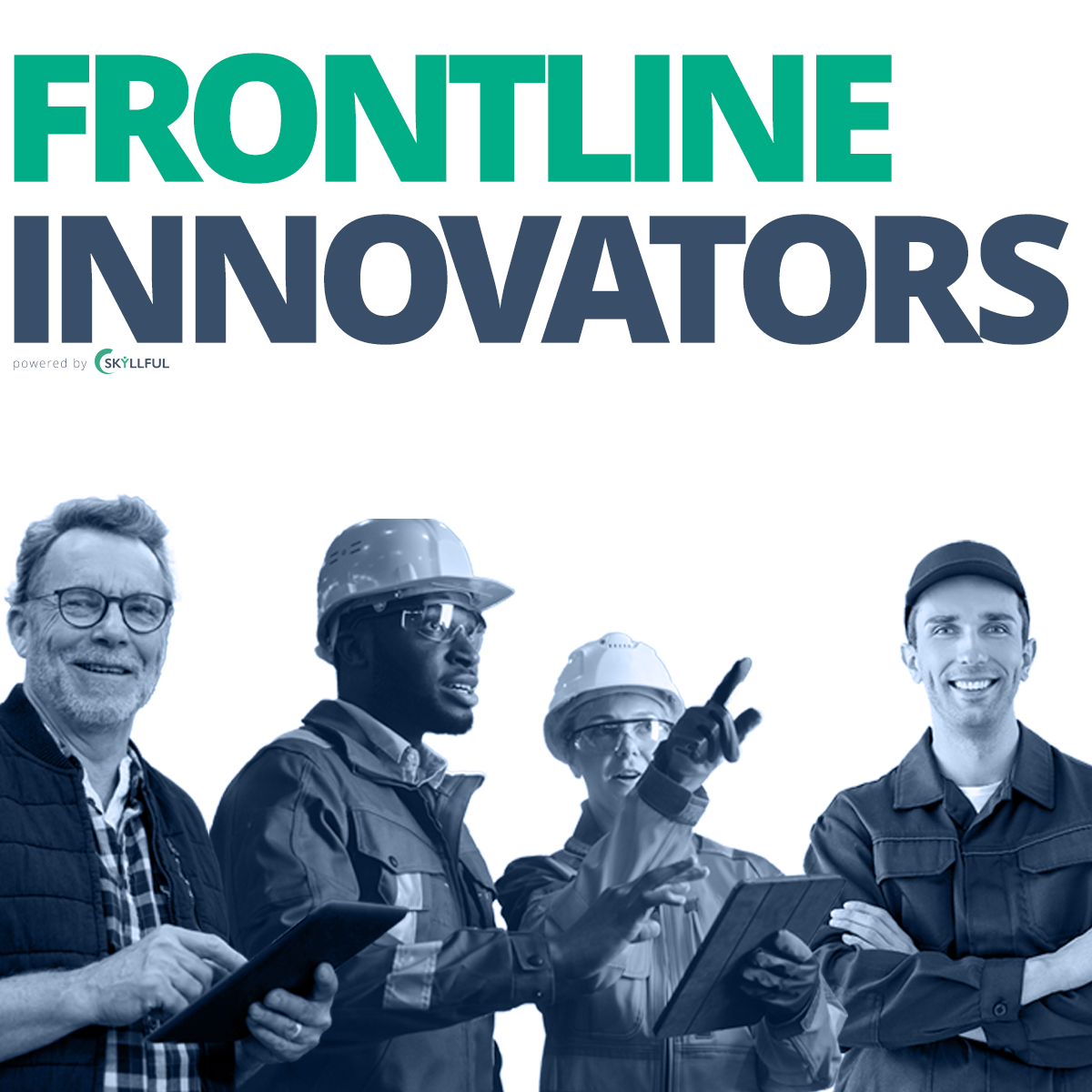 This is Frontline Innovators. Hosts Justin Lake and Gene Signorini speak with experts who are leading the way and driving digital transformation to the frontlines. We explore how to overcome challenges and achieve success when we empower our essential workers. This podcast is sponsored by Skyllful, on a mission to help frontline workers learn and use the technology needed to succeed in their jobs.
Episodes
Friday Oct 21, 2022
Friday Oct 21, 2022
Abby Fordham is the Director of Learning and Development at Pactiv Evergreen Inc. Abby is passionate about making sure that frontline employees are taken care of and that they are given every chance to succeed. Abby joins the host Justin Lake to talk about some of the biggest challenges frontline employees face and how we can overcome them.
Takeaways: 
The biggest challenge facing the frontline workforce today is the ability to access technology while being away from a desk. We have all the technology in the world but it is a struggle to get it to work when away from a desk or a spot without service. 

Frontline workers should be allowed to use their phones while away from the desk as a source for finding the answers to any questions they might have.

The more you can help the frontline workers get their job the better their lives will be. Consider motivating and giving them access to the technology they might need to complete everything. 

Often when frontline workers are promoted and become their peers' boss, it is overlooked that they aren't given leadership training and it is assumed that they will take the role. It's important to provide them with the leadership skills and knowledge needed to succeed. 

Just because there is an issue when trying to implement technology doesn't mean you stop what you are doing. A roadblock is an obstacle to overcome, not an excuse. 

You have to follow a procedure and see how things have been done, but it's ok to have it customized slightly as long as all the proper steps are being followed.

Let the technology do the hard work for you and the deskless workforce and then tailor the learning and development to them. 
Quote of the show
31:47  "I never let no be a roadblock or a stop."
Links:
Ways to Tune In:

Frontline Innovators is produced by Ringmaster, on a mission to create connections through B2B podcasts. Learn more at https://ringmaster.com/