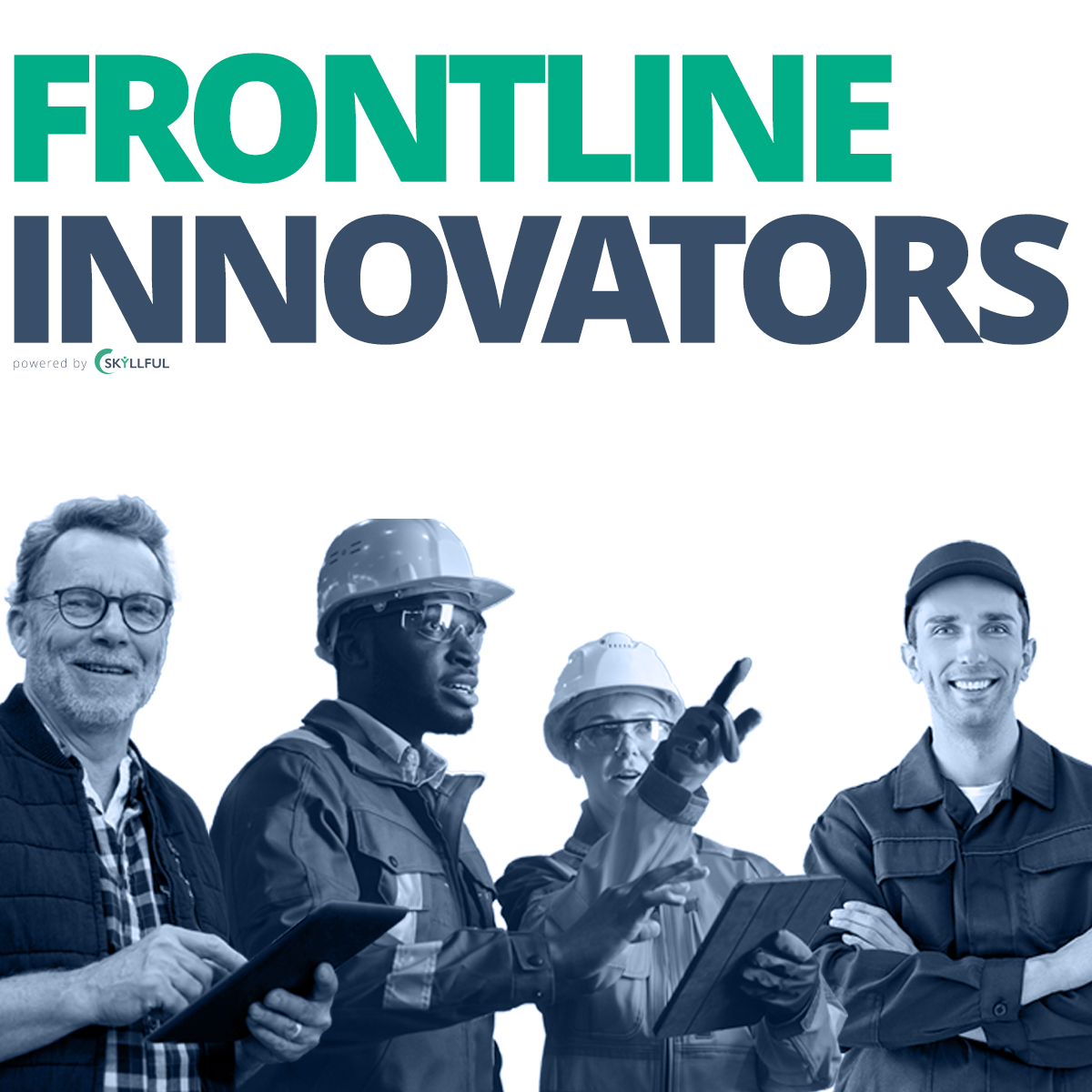 This is Frontline Innovators. Hosts Justin Lake and Gene Signorini speak with experts who are leading the way and driving digital transformation to the frontlines. We explore how to overcome challenges and achieve success when we empower our essential workers. This podcast is sponsored by Skyllful, on a mission to help frontline workers learn and use the technology needed to succeed in their jobs.
Episodes
Friday Jul 29, 2022
Friday Jul 29, 2022
Today's episode features two special guests. Charlie Jones is the Senior Manager - Customer Education - Change and Adoption Management at Esri, and Lyndal Brookhart is the Principal Adoption Strategy Consultant at Esri. They both join host Eugene Signorini to talk about some of the challenges facing frontline workers and how digital adoption can help them in their work lives. 
Takeaways:
The biggest barrier to digital adoption is change. It is critical to adopt new technologies so it's important to build in the appropriate amount of time for that. 

You need to connect the dots for the frontline workers as to why it's so important for them to adopt new technologies.

Frontline workers are more likely to listen to what a direct manager has to say than someone from corporate that they've never met before. 

You need to have recognized value in terms of change, so you need to have complete buy-in for a change to be successful.

You want to help your end users and workers in your company make the world a better place.

Sometimes the phrase change management can be scary to frontline employees and they might be resistant to change from past bad experiences.

When you are putting out a very technical message with change, it needs to apply to everyone in the organization. 
Quote of the show
1:22 "When I talk with organizations, this is what comes up for everybody is often the biggest barrier to adoption, and that's time"
Links:
Ways to Tune In:


Frontline Innovators is produced by Ringmaster, on a mission to create connections through B2B podcasts. Learn more at https://ringmaster.com/