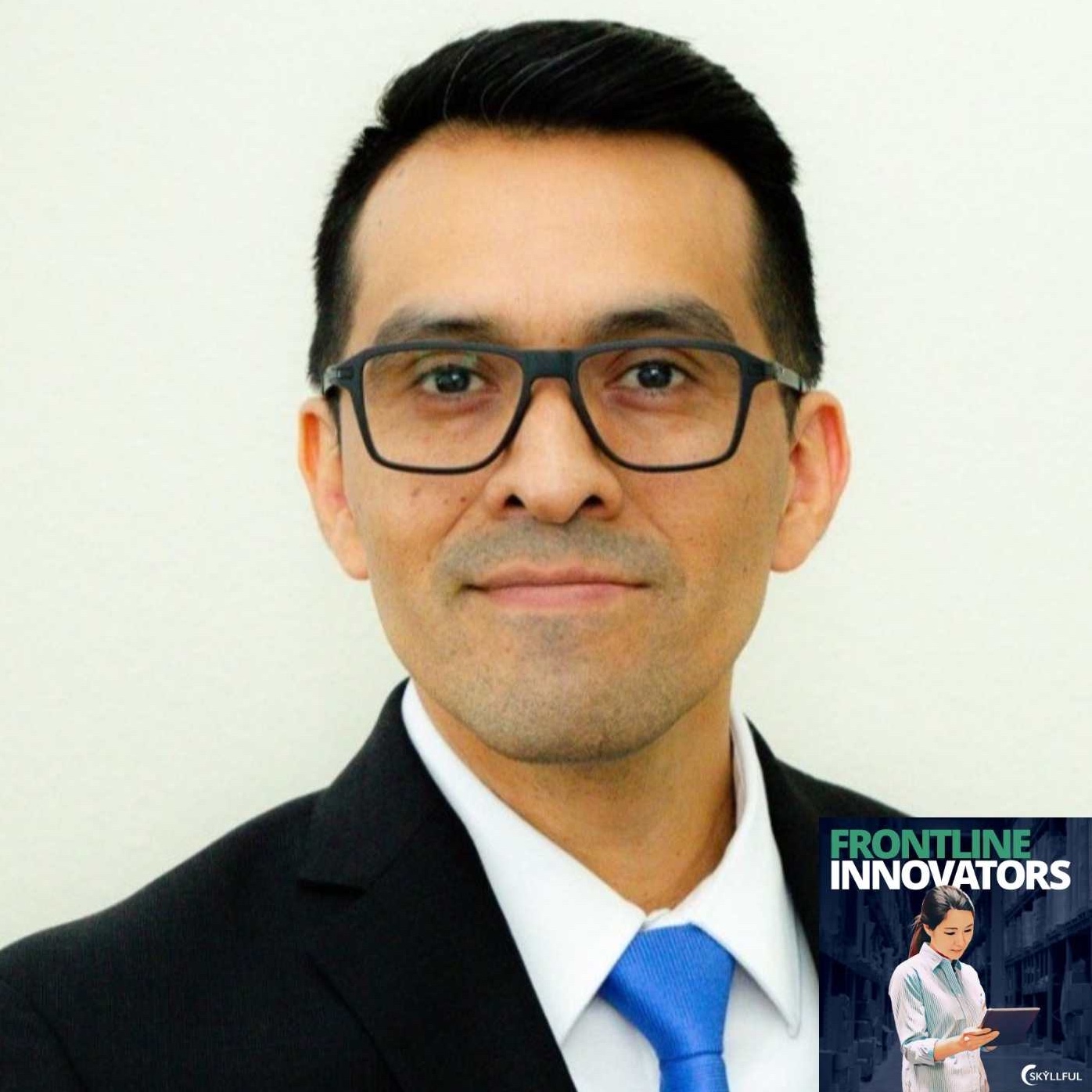 Mario Aguirre is the Project Manager of Programs, Change & Analytics at a Major Electric Utility. He has over 15 years of management experience in diverse areas. He is driven by his profound desire for a positive impact on others. He joins host Justin Lake and together they talk about some of the biggest challenges the deskless workforce faces. 
Takeaways 
The deskless workforce is becoming less and less deskless. Innovation in technology is great but with it comes technology that makes those frontline workers tied to certain areas such as trucks or cars. 

Listening to employees on the frontline is a key company for management. They have some great insight into what works and doesn't work in the field. 

If you've worked as a frontline employee before, you understand the impact of change and decision making and what it really means to those on the frontline.

There's always going to be a bell curve when it comes to change, so it's important to make sure that frontline employees are aware and prepared for any change and the challenges that come with it. 

There are opportunities for any industry to improve. Change enablement is a growing field and it's important to take advantage of that. 

 It's important to build a great relationship between management and those working on the frontline. 

Showing appreciation for those on the frontline is something that can motivate them and make them feel heard and understood.
Quote of the show
0:42 "The deskless workforce is becoming less and less desk-less as innovation is being deployed much closer and closer to those frontline employees… As leaders of innovation, we have to ensure that our leaders are engaging those frontline employees and making sure to have a process to do that. What we're deploying is ensuring that our leaders observe the frontline employees and that they seek input from those frontline employees, they solution the opportunity, then they communicate the solution."
Links
Ways to Tune In: