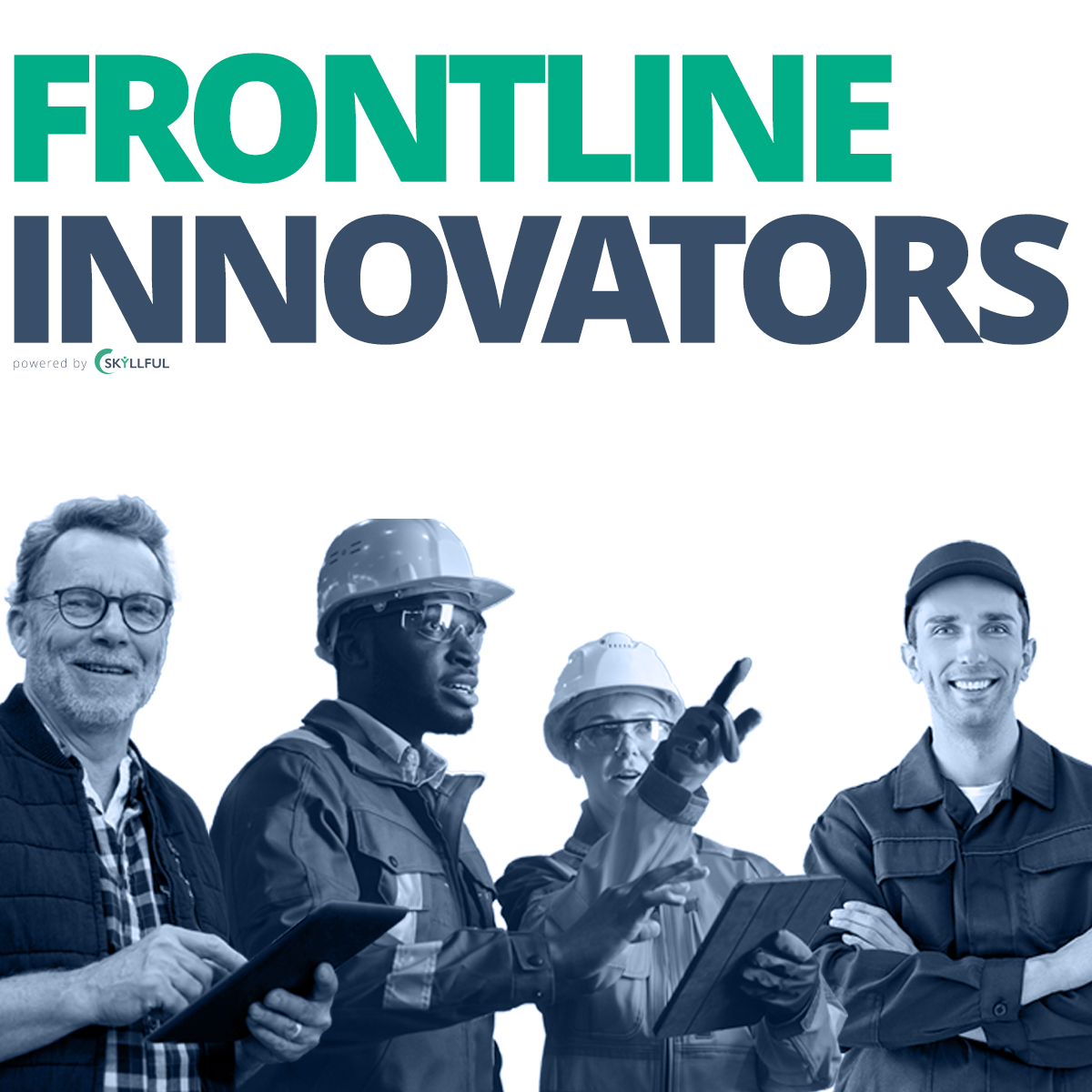 This is Frontline Innovators. Hosts Justin Lake and Gene Signorini speak with experts who are leading the way and driving digital transformation to the frontlines. We explore how to overcome challenges and achieve success when we empower our essential workers. This podcast is sponsored by Skyllful, on a mission to help frontline workers learn and use the technology needed to succeed in their jobs.
Episodes
Friday Sep 02, 2022
Friday Sep 02, 2022
Today's guest is Daniel Angelo, The Director of Technical Services of North America and the Global Product Manager of Services for Bosch Automotive Aftermarket. Daniel joins the host Justin Lake to talk about the problems that are facing the automotive industry and frontline workers as a whole.
Takeaways 
One of the problems facing frontline workers today is that there is a constant influx of more complex data and big volumes of information.

In the automotive industry, it is hard to find people who are ready to work with their hands and work on a more technical level.

Most modern electric cars actually have more technology in them than the standard commercial airplane.

You can use the latest technology to help make diagnosing car issues easier. For example, you can use VR to draw lines around what might need to be fixed so the mechanic can look at the same headset and see what needs to be done.

It's ok to fail when you try something new, but you don't want to fail at the same thing twice. You want to learn from your previous mistakes.

There are a lot of different models for electric cars like Teslas but now a lot of brands will use similar software and hardware so they end up using the same pieces for repair.

If you are a leader at an organization, it's ok to admit that you might need help from other people in the organization to make sure that everyone is properly trained and ready to work.
Quote of the show
31: 26 "We accept failures, but we have to learn from them."
Links:
Ways to Tune In:

Frontline Innovators is produced by Ringmaster, on a mission to create connections through B2B podcasts. Learn more at https://ringmaster.com/